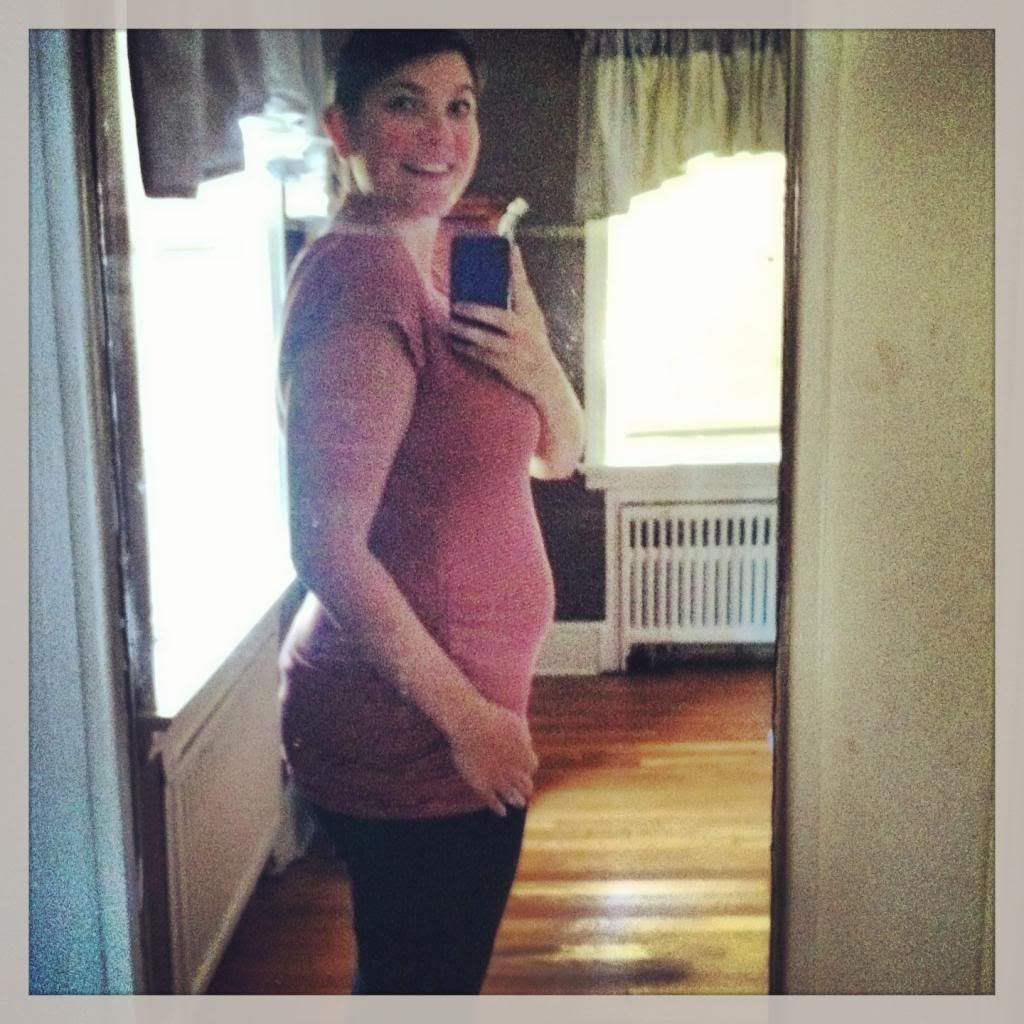 How far along?
21 weeks
Total weight gain:
8lbs...slow and steady
Maternity clothes?
maternity jeans and getting ready to rock some preggo dresses for work
Stretch marks?
ugh starting on my love handles
Sleep:
making it through the night for the most part
Best moment this week:
the reactions from our little gender announcement - Bob making me strawberry and chocolate pancakes for breakfast - bean kicking when Bob finally gets home and puts his hand on my belly
Miss anything?
fresh mozz
Movement:
all of the time -- bean especially likes to move around while I'm driving, right after I eat, and before bed
Food cravings:
cinnamon rolls
Anything making you queasy or sick:
stop and go traffic -- true story -- got sick in the car on my way to the first day back to school bc of stop and go traffic. Thankfully my sister lives near work so I stopped at her house and stole clothes and my mom happened to be there watching my nephew so she washed my gross clothes
Gender:
Labour signs:
No.
Symptoms:
boob pain
Belly button in or out?
In
Wedding rings on or off?
On and hopefully it stays that way
Happy or moody most of the time:
Happy!
Looking forward to:
it being January and bean being here